About Us
For over 100 years, the New York Self-Insurers Association (NYSIA), a not-for-profit organization, has served its member businesses by keeping them informed about important developments in the increasingly complex area of self-insurance, while promoting and protecting their vital interests.
Through an active, cooperative information network, NYSIA keeps members aware of pending legislation, changes in the law, new regulations, and other issues relating to self-insurance. In addition, NYSIA represents your business interests at legislative hearings and conferences, acting as your vocal and vigorous advocate on matters pertaining to the creation, passage, and administration of relevant laws. We also advocate for administrative improvements in the Workers' Compensation Board.
Board of Managers
Our Board of Managers is comprised of dedicated NYSIA members from a diversity of for-profit, governmental and not-for-profit organizations. Their common thread is an interest in keeping informed about and advocating for Workers' Compensation laws that are fair to New York's self-insured organizations.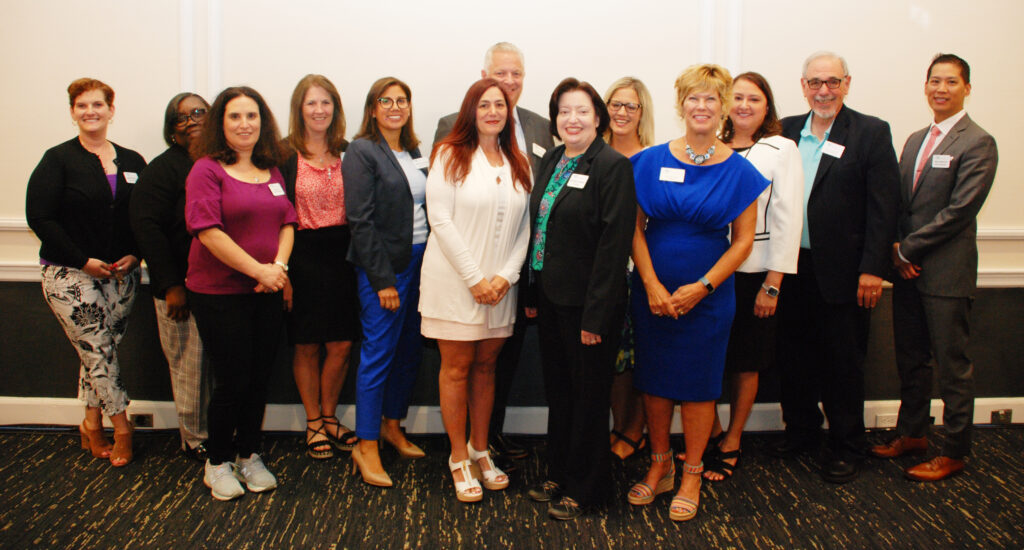 Erika Graham, Chair

Port Authority of New York & New Jersey
4 World Trade Center
150 Greenwich St - 19th Floor
New York, NY 10007
P: 212-435-5853
F: 212-435-5861

Suzanne Oommen, Vice Chair




New York University

194 Mercer St, 9th Floor

New York, NY 10003

P: 212-998-2731

Hana Bloch

Columbia University

HR Benefits/Leave Mgmt Office
615 W 134th St, 4th Fl

New York, NY 10027

P: 212-851-0662

F: 212-851-7069

Deborah Borden

University of Rochester

910 Genesee St

PO Box 270025

Rochester, NY 14627

P: 585-273-1759





Sheera Buckley

Claims Specialist, Risk Mgmt & Regulatory Compliance Svcs

Syracuse University

621 Skytop Rd, 100-04

Syracuse, NY 13244

P: 315-416-9066

F: 315-443-1154


William G. Chapin

Diocese of Rockville Centre

50 N. Park Avenue

PO Box 9023

Rockville Centre, NY 11570-9023

P: 516-678-5800

F: 516-763-2606


Jane S. Healy

Senior Director

Marriott International, Inc.

9737 Washingtonian Blvd, Ste 201

Gaithersburg, MD 20878

P: 301-380-0341

F: 301-644-8230

Cathy L. Held

Wegmans Food Markets, Inc.
1500 Brooks Ave
PO Box 30844
Rochester, NY 14603
P: 585-429-3860
F: 585-429-331
cathy.held@wegmans.com


Timothy J. Kemperle

UPS

75 Smith Street

Farmingdale, NY 11735

P: 631-756-3827

F: 877-303-5153







Ashley Kim

Deputy Executive Assistant General Counsel

Office of the General Counsel

New York City Transit Authority

130 Livingston Street, 10th Floor

Brooklyn, NY 11201

P: 718-694-5032
ashley.kim@nyct.com

Patti Bennett Riddle, LMSW

Cornell University Division of Human Resources

Medical Leaves Administration

365 Pine Tree Road

Ithaca, New York 14850

P: 607-255-1292

F: 607-255-1888

Jacqueline Somwaru

Consolidated Edison Company of NY, Inc.

Law Department Manager - Room 18-121-4

4 Irving Place

New York, NY 10003

P: 212-460-6392

F: 212-780-6483




Julie Tennant

Eastman Kodak Company

Corporate Medical, B/28/KP

Rochester, NY 14603

P: 585-726-3189

F: 585-722-9856







Paul M. Zaragoza

Deputy Chief
NYC Law Department,
Workers' Compensation Division

350 Jay Street, 9th Floor

Brooklyn, NY 11201

P: 718-724-5400

F: 718-724-5497


Heidi M. Mahoney, Secretary

P: 716-668-0822

F: 716-668-5035